Publicity & Public Relations at VIR
Virginia International Raceway History 1957-74
I need more info about this subject! - who was PR Director in the 50's and early 60's ?
Typical Public Relations
Radio - WDVA and WBTM (1330 AM) broadcast some events live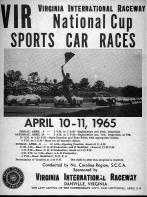 Advertisements and Posters
Programs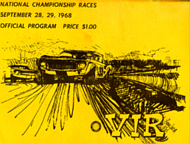 Articles in Programs
Misc. Newspaper Articles - author unknown
John Bonitz, Jr. was PR Director for some events in the mid-60's
Sylvia Wilkinson, a noted author, was PR Director in the late 60's
Margot Wilkinson, Sylvia's sister, handled PR for several races in the 70's
Pat Borden handled some PR duties in the late 60's and 70's
Phil Allen became PR Director in 1970.
---
Excellent book from Bill King - Click Here for ordering info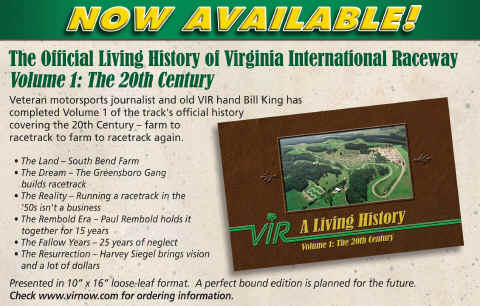 ---
Available from Arcadia Publishing or Amazon.com
- a 128 page photo-history book about VIR 1957-74
- (by Chris Holaday, Nick England, and Phil Allen)
(Click here for a list of corrections - hey, we aren't perfect!)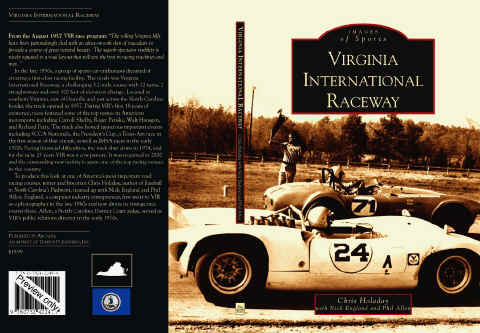 ---
Please send me e-mail with any additional info on this or any other VIR history subject